A Better Way to Care for Eyes
Are you searching for an optometrist but don't know where to start?
We get that. Finding the right optometrist can be hard. A simple search online can turn up hundreds of results in San Diego alone, not to mention the surrounding communities.
Our goal in creating this website was to make the process of finding a qualified San Diego eye doctor as easy and straightforward as possible. The results you see on our Find a Doctor tool are organized to show the optometrist that's nearest you. But there's a lot more to it than that.
We're a Network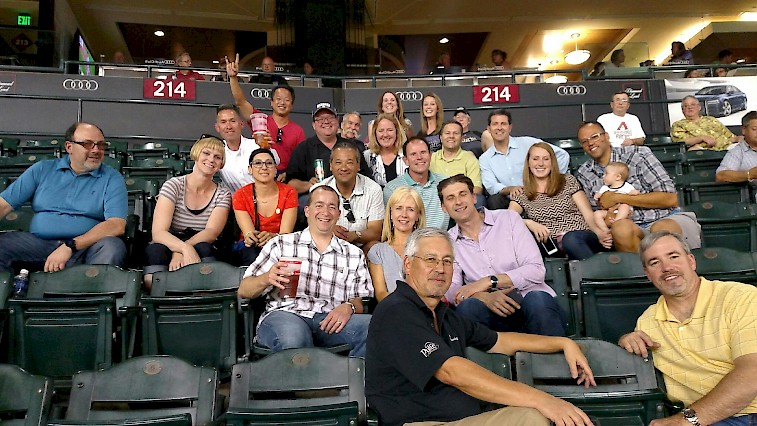 San Diego Independent Doctors of Optometry is a network of 37 independent optometric practices spread throughout San Diego county. We're not a franchise in the traditional sense but rather a group of like-minded independent optometrists who gather together to offer our community primary eye health care at competitive prices.
The doctors in our network are leaders in local, state and national optometric associations as well as recognized leaders in the field of optometry. In addition, you'll find experts in varying fields of eye care, including:
Developmental / neurorehabilitation
Custom contact lenses
Glaucoma
Macular degeneration
Myopia control
And more.
What We Mean by "Network"
All the optometrists in our group are members of Vision Source, an alliance of more than 3,400 independently owned optometric practices across the United States. 
Together we make up the San Diego regional group, which meets monthly to discuss best practices in regards to providing quality care to our patients, incorporating the latest technology, learning from leaders in the field, working with other medical professionals, and providing an exceptional patient experience.
As a group, we support a variety of community events such as the Step Out Walk for the American Diabetic Association, Optometry Giving Sight, and other charities. We're all also members of the San Diego Optometric Society, California Optometric Association, and American Optometric Association.
Find Your New Eye Doctor Today
If you're ready to end your search, fill in your zip code below to see which doctors are closest to you.
We have offices located throughout San Diego County, including:
Once you find a location near you, click through to their website and schedule your first appointment. It's that easy. We look forward to welcoming you to our network!
---