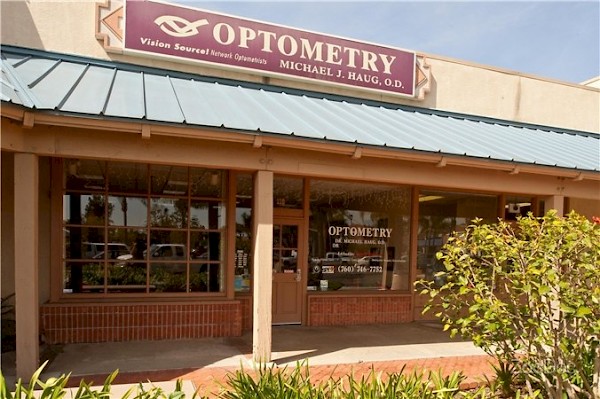 Haug Optometry-Escondido
Optometrist in Escondido, California
316 West Mission Avenue, Suite 118
Escondido, CA 92025
Since 1981, Haug Optometry Escondido has offered quality vision care products and personalized optometric services to our patients in Escondido and the surrounding areas. Our experienced doctors and staff offer comprehensive vision examinations and are trained in the diagnosis and treatment of a wide array of eye diseases, conditions, and problems.
We are also a member of Vision Source, a network of eye care professionals dedicated to being more focused, innovative, caring, and trusted. It is our goal to provide the gold standard in eye care for our patients.
Schedule an appointment with an experienced eye care provider at our Escondido optometrist office and give your vision the level of care and attention it deserves.
Services
Comprehensive Eye Exams
General Eye Care
Contact Lens Exams
Pediatrics
Disease Management
Custom Contact Lenses
Insurance Carriers
Eyeglass Frames